We just couldn't resist posting this...
Yesterday, May 19, 2011 was officially Loretta Young day in Palm Springs! Two of our wonderful friends, Roger Freeman and Miguel Padro started plans to dedicate a star for Loretta on Palm Canyon Drive's "Walk Of Stars" well over a year ago. Palm Canyon Dr. is the main drag in downtown Palm Springs, much like Hollywood Blvd. is in Hollywood.
Last month a fund-raiser was held at the beautiful former residence of Loretta Young in the heart of Palm Springs. Roger and Miguel managed to raise the $10,000 necessary to install a star for Loretta, thanks to the gracious help from the two gentlemen who now own Loretta's house. Can you imagine opening the doors of your beautiful home to over 100 strangers? Well, they did! Now, thankfully, Loretta's star will rest among the 350 other stars dedicated to well-known people that line our city's grand boulevard.
Well, yesterday was the day when the star was dedicated with a huge ceremony downtown. We were lucky to be among the special invited guests! Loretta Young's daughter and son were in attendance, Judy Lewis and Christopher Lewis. (see photos below.) Other celebrities at the ceremony were our dear friend Kaye Ballard, child star - Margaret O'Brien, "Father Knows Best" older daughter - Elinor Donahue, and Ruta Lee.
So, what does this all have to do with Betty Hutton? Well, in the not too distant future, we would like to get the ball rolling to have a star installed on the Palm Springs "Walk Of Stars" for our dear Betty. We have been talking about it for several years, and this time, the wish just may come true. Maybe Roger and Miguel will help! (hint, hint)
We'll keep all of you posted!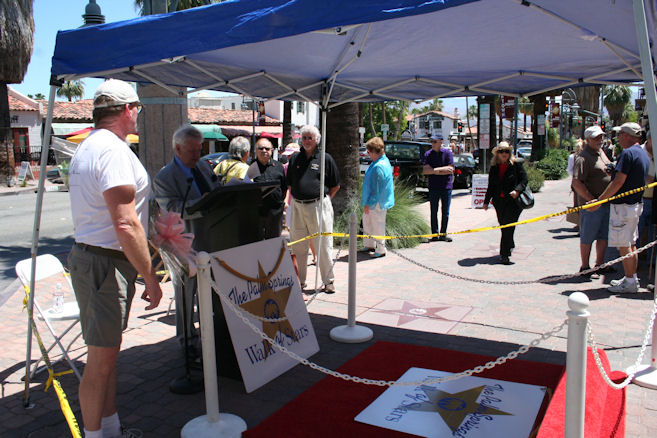 Preparations underway prior to Thursday's 2:00pm star dedication festivities for Loretta Young.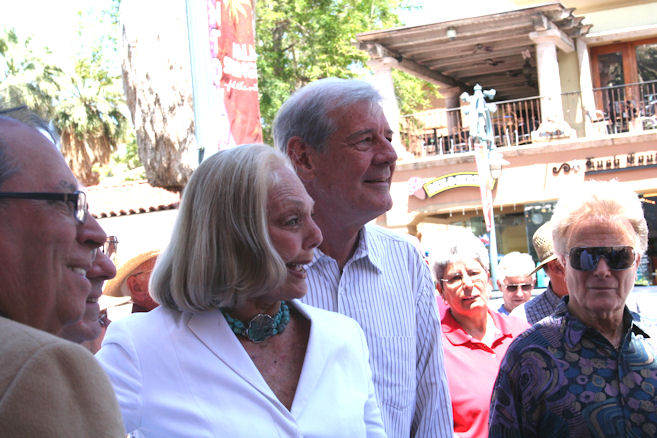 Loretta Young's daughter and son, Judy and Christopher Lewis.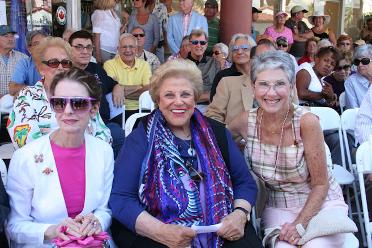 Celebrities in attendance, from left to right, Margaret O'Brien, Kaye Ballard, and Elinor Donahue.


See one fan's special tributeto Betty Hutton - an entire room...
See how one Betty Hutton fan has decided to pay tribute to The Blonde Bombshell. This San Franciscan has his entire TV room filled with Betty memorabilia.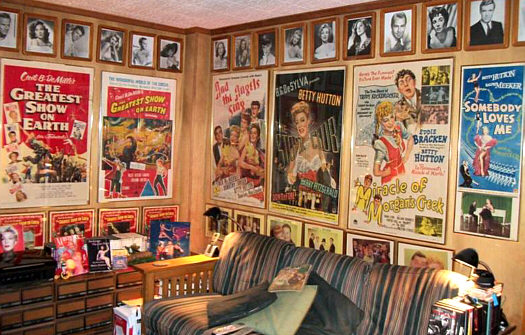 Garth Geary first met Betty Hutton years back at the Hollywood Bowl where she was performing. Actually, he got past the security guards by saying he was the son of Miss Hutton and wanted to congratulate his mom on her great show! After being escorted backstage to her dressing room where a curious Betty was waiting for her "son's" arrival, she grabbed hold of Garth and said, "Welcome to the family, kid"!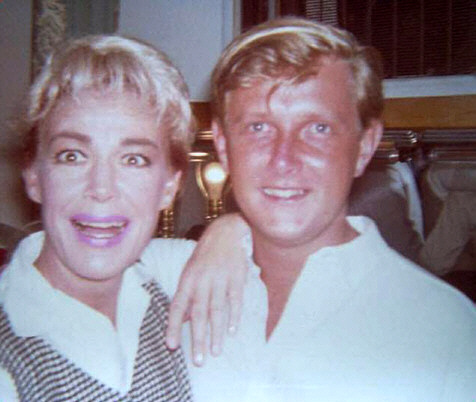 Betty Hutton with Garth Geary backstage at the Hollywood Bowl.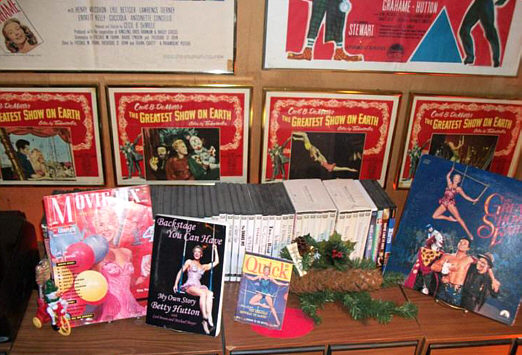 We're glad to see that "Backstage You Can Have: My Own Story" has a place of honor right up front with all of Garth's other fine collectables!
The former Loretta Young residence in Palm Springs, CA.
A fund raiser to benefit,

"For The Children" with Singer, Sharon McNight singing Betty Hutton...
"For The Children" is a Coachella Valley non-profit organization that functions as a support group for foster and adoptive children and their families in the desert communities.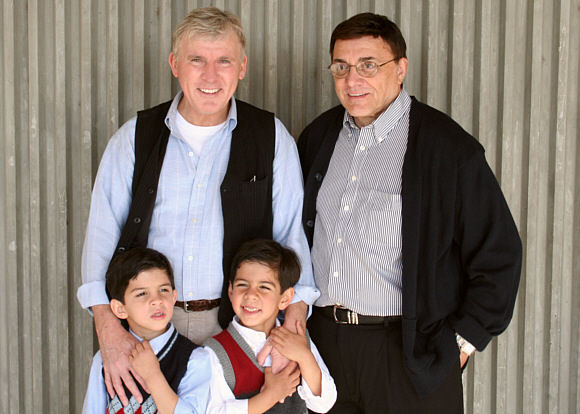 Executor of the Betty Hutton Estate and Board Member of "FOR THE CHILDREN", Carl Bruno with partner, Michael Mayer, and their two adopted sons, Eric 7, and David 8. Bruno and Mayer first became involved with the organization when they were in the process of adopting their children.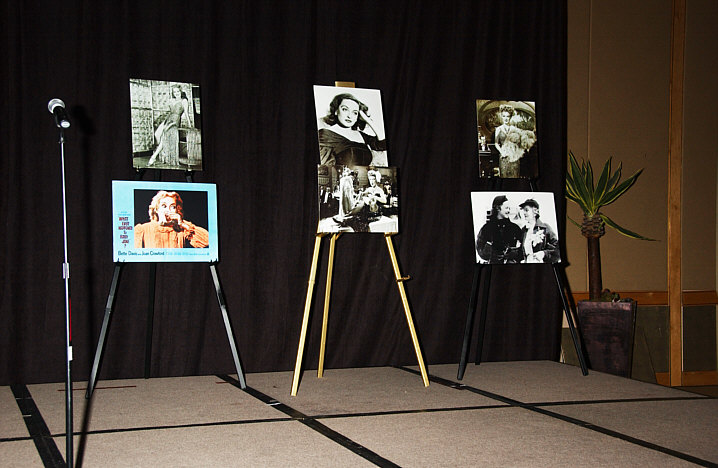 The stage immediately prior to the performance, showing photos of Betty Hutton, Betty Grable, and Bette Davis; all used in Sharon McNight's show.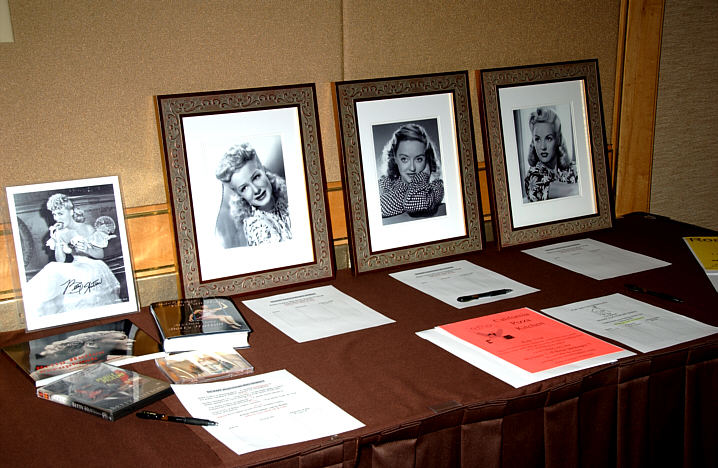 Items for our silent auction featured plenty of Betty Hutton items!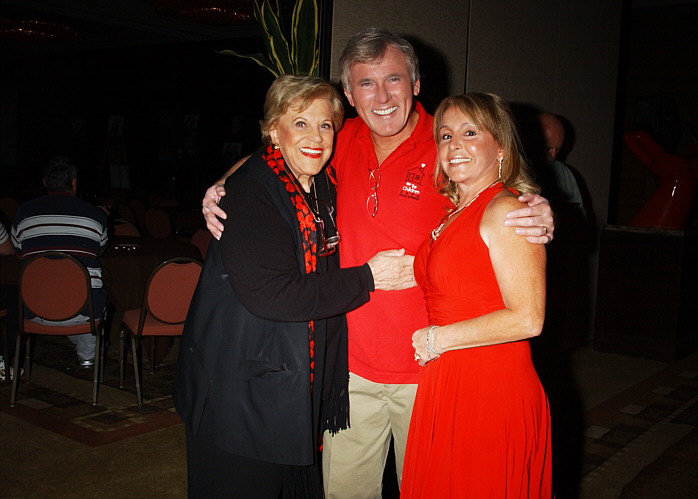 Actress/singer/comedian, Kaye Ballard - with
"For The Children's"
Michael Mayer and the organization's President, Silvia Signoret.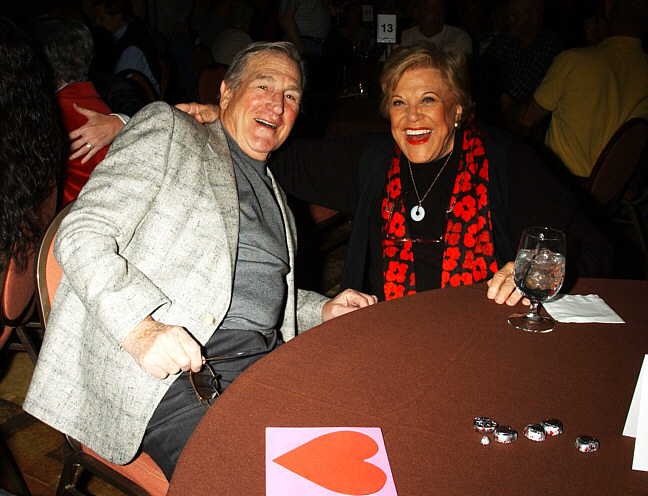 Kaye Ballard visits with comedian, Shecky Green.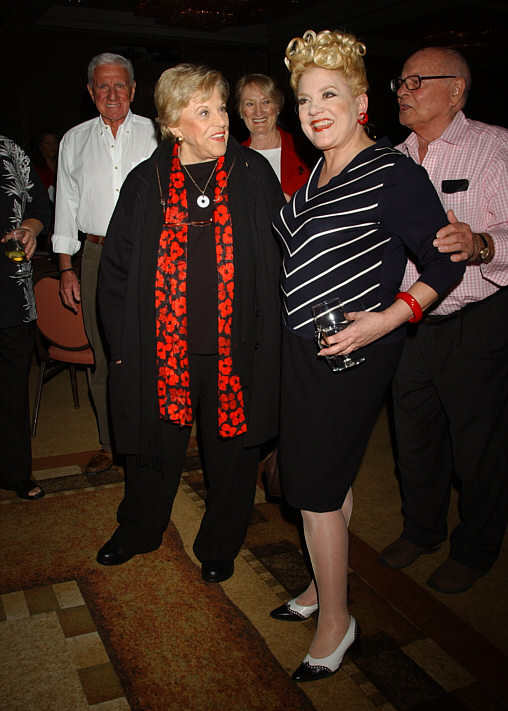 Sharon McNight, dressed in her Betty Hutton costume, visits with well-wishers after her performance.


See how we celebrated Betty's special 90th...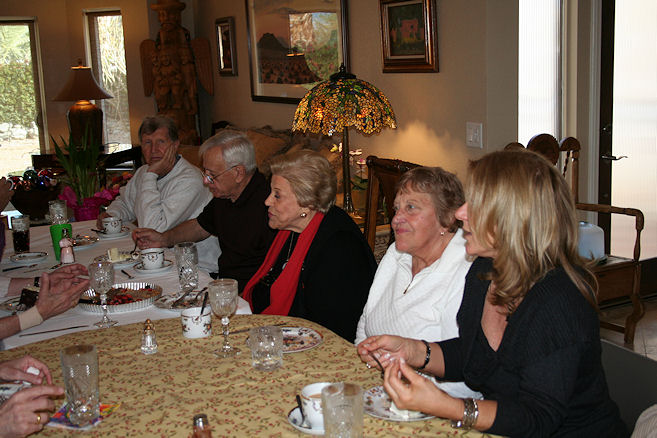 We invited 14 friends over to our house for a lunchon on February 26th, 2011 to celebrate Betty's 90th Birthday. Actress, Kaye Ballard and her sister, Jean, from Cleveland, OH were among our guests. Naturally, there was cake!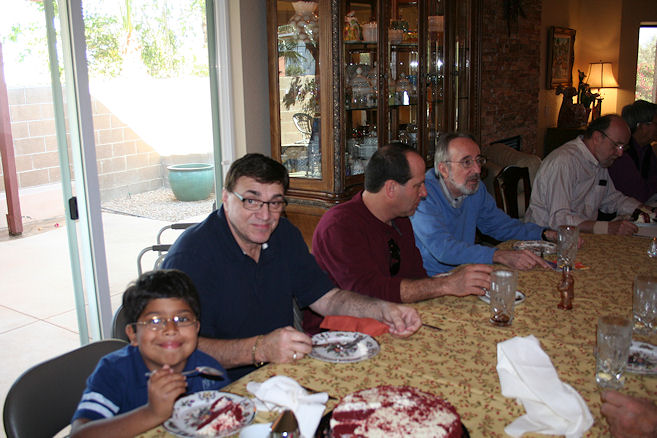 Executor of the Betty Hutton estate, Carl Bruno, enjoys Betty's Birthday festivities with guests.