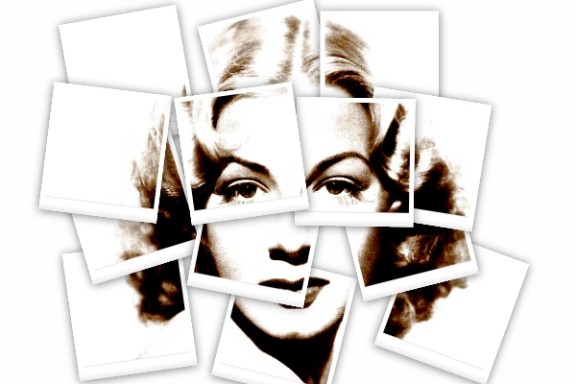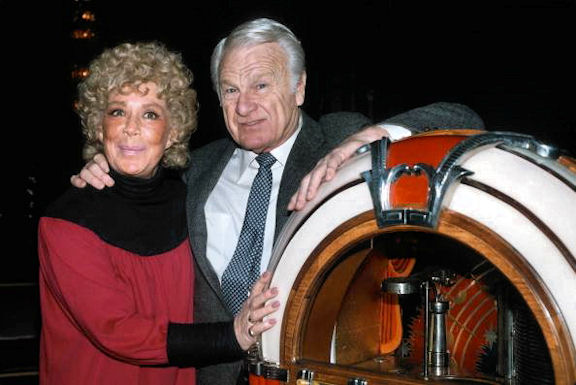 Betty Hutton, along with Eddie Albert, are photographed on January 13, 1983 in New York City during rehearsal for an episode of the PBS Concert Series, Jukebox Saturday Night, In this episode, Betty performs her hit songs after being introduced by Eddie Albert.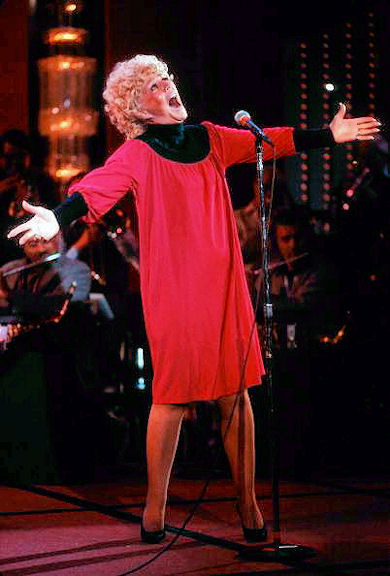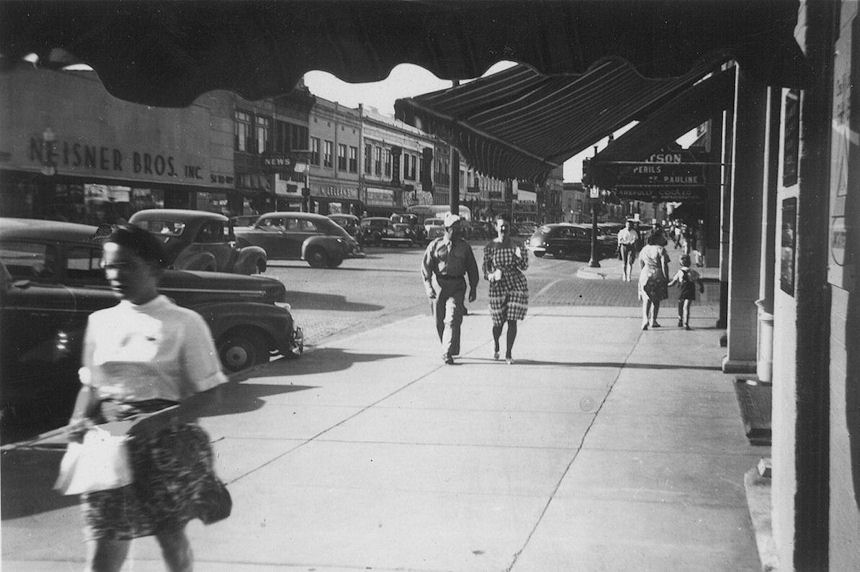 "The Perils of Pauline" plays in a movie theater somewhere in small-town America during the hot summer of 1947. (see upper right hand corner of photo)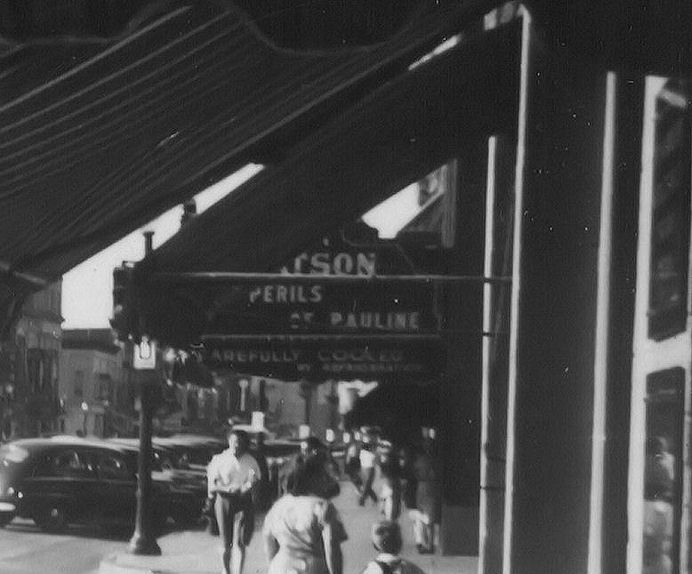 A closer view of the above photo reveals that the theater is "carefully cooled', as stated on their sign. A great place to spend a hot summer afternoon enjoying a great Betty Hutton movie! "The Perils Of Pauline" opened on July 4th, 1947.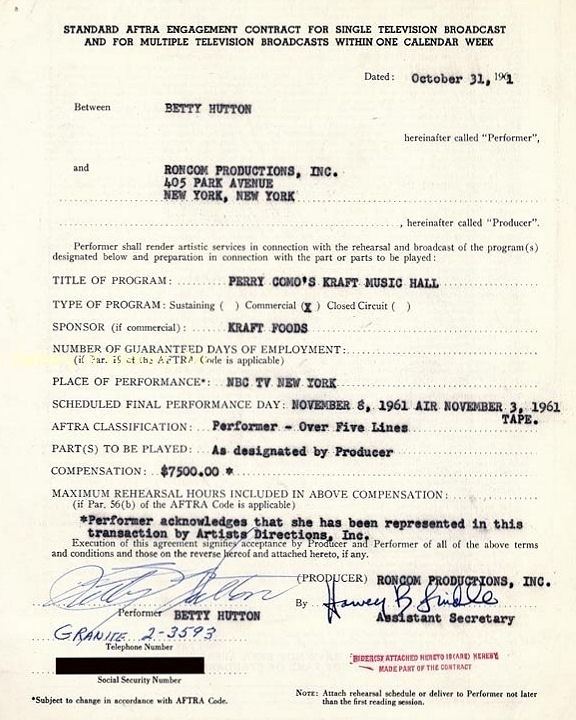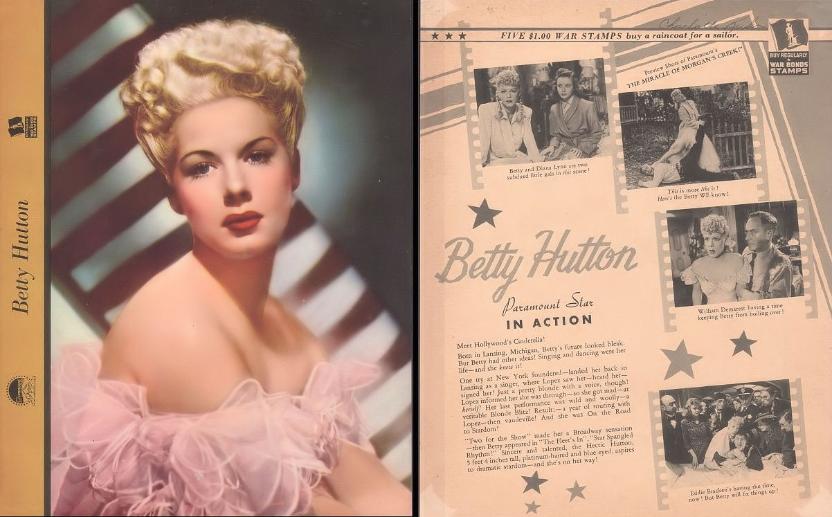 Motion Picture War Stamp Drive Betty Hutton handout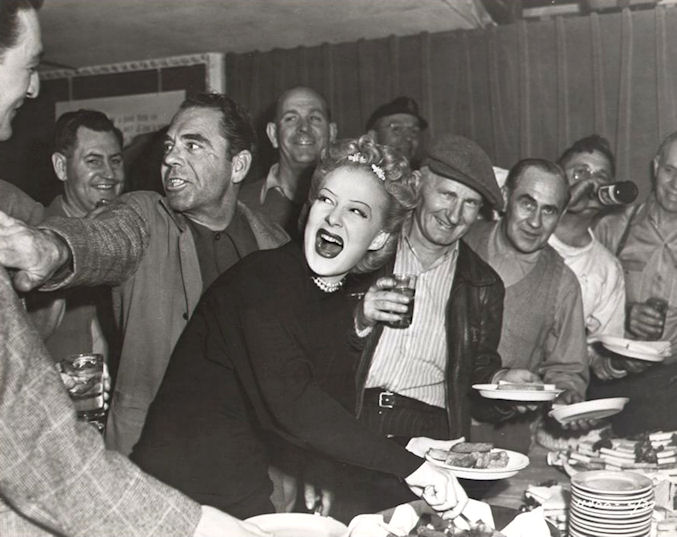 Photo from the studio "wrap party" of Betty's 1946 film, "Cross My Heart".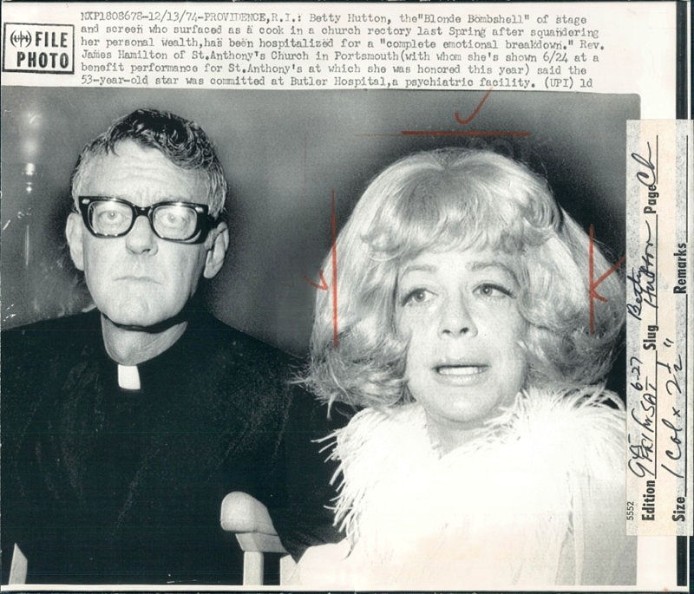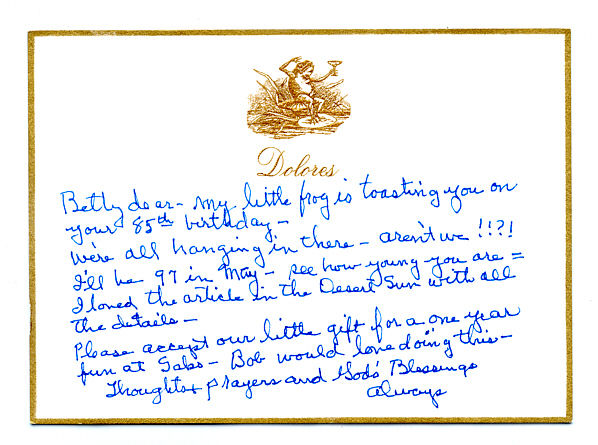 Hand written embossed card Betty received for her 85th Birthday celebration in 2006 from Dolores Hope, wife of entertainer, Bob Hope. The card came with a check for $12,000. Dolores told Betty to go on a shopping trip at Sak's. Betty was close to the Hopes throughout the years. Dolores died on September 19, 2011. Bob Hope died on July 27, 2003, two short months after his 100th Birthday. Dolores Hope was 102 years of age at the time of her death.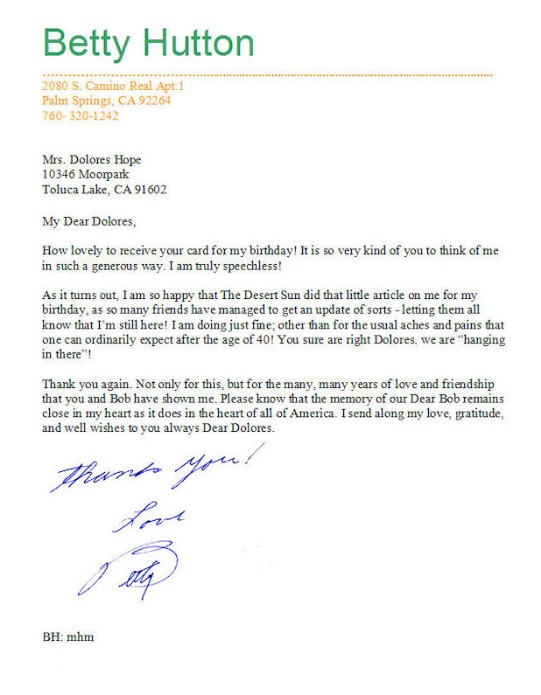 Betty's letter in response to Dolores Hope's card and gift.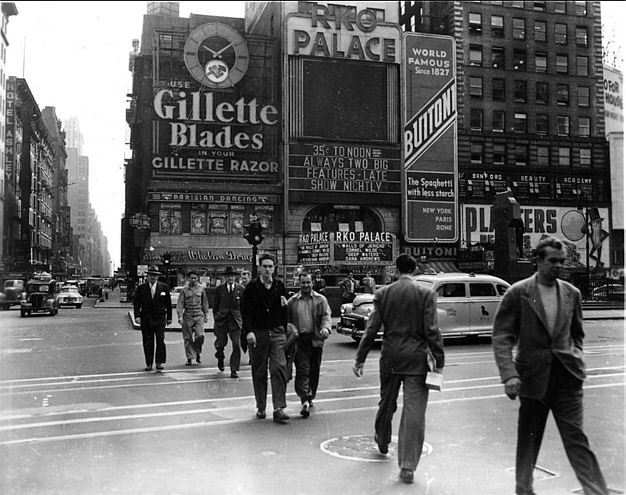 The Palace Theater in New York City where Betty broke Judy Garland's ticket sales record.Playing the Palace" has been the dream of many performers since the theater opened in 1913. For many years The Palace was the preeminent vaudeville theater in the country and an engagement in this theater meant that a performer had "made it." In the 1950s, the RKO (Radio-Keith-Orpheum) chain tried to revive vaudeville with shows by such names as Judy Garland, Frank Sinatra, Jerry Lewis, Danny Kaye, Lauritz Melchior, Betty Hutton, and Harry Belafonte. While the shows were successful, they did not lead to a revival of the genre. On January 29, 1966, the Palace reopened as a legitimate theater, and today, the 1,740 seater and is one of The Nederlander Organization's nine Broadway houses.
Photo of sign on building pointing the way to the Imperial Theater where Ethel Merman was playing in Annie Get Your Gun. The show premiered on Broadway at the Imperial Theater on May 16, 1946 and ran for 1,147 performances.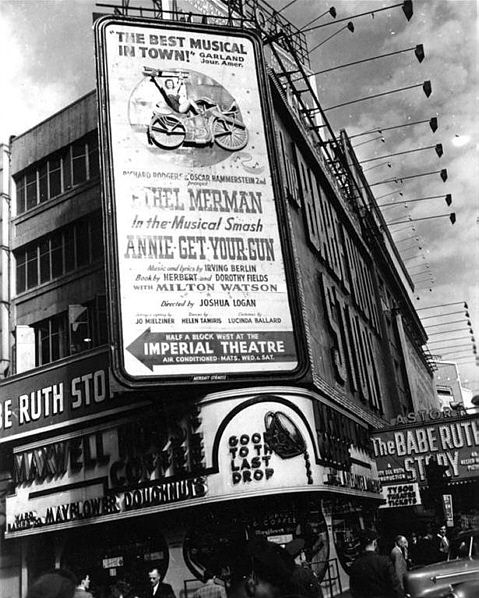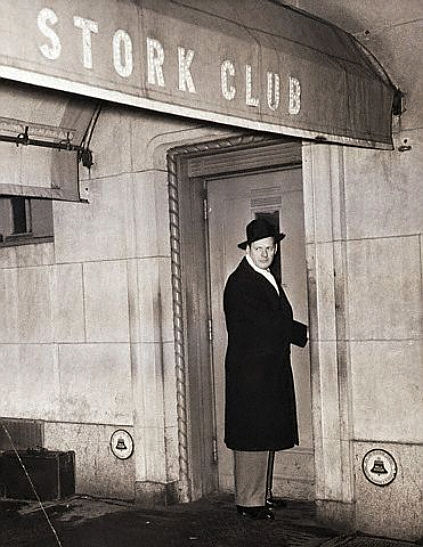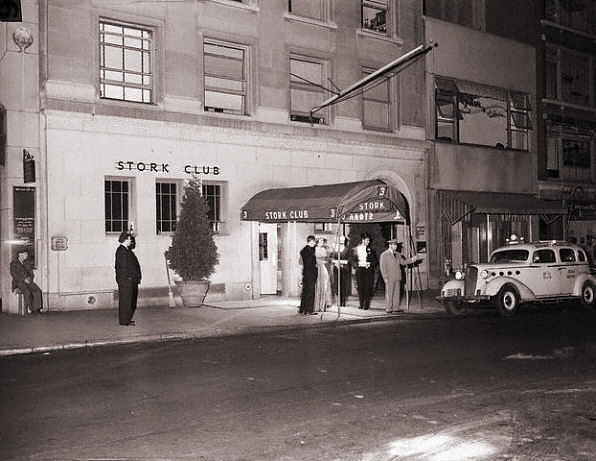 Sherman Billingsley (left) and his world-famous Stork Club as it was at 3 East 53rd Street, just east of Fifth Avenue in New York City. Read the story about Betty, Ethel Merman, and Sherman Billingsley in Betty's autobiography, "Backstage You Can Have".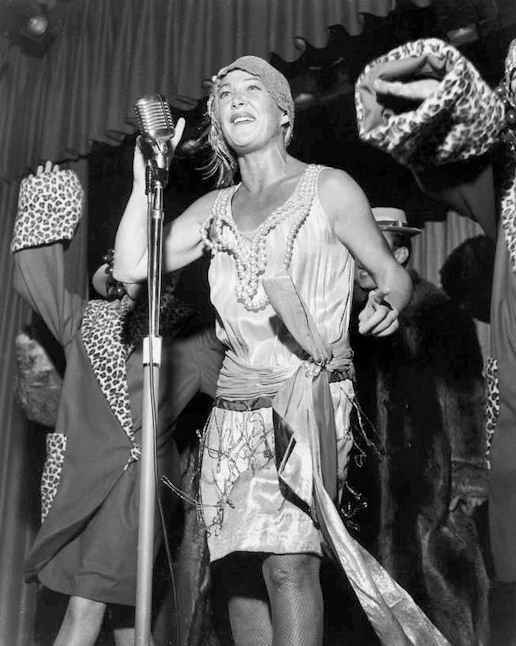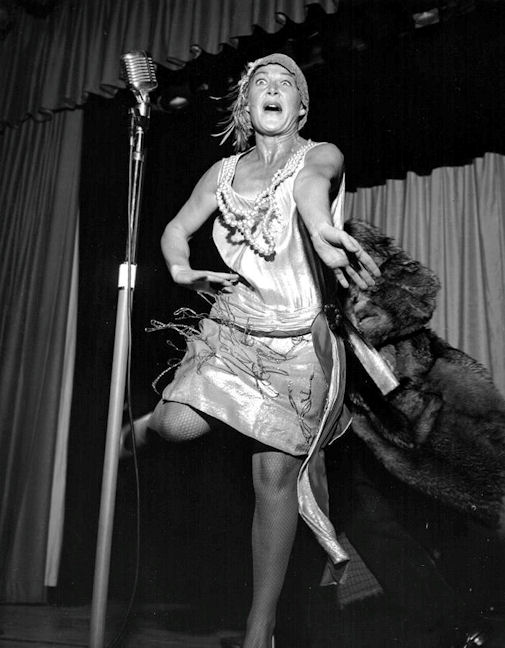 Betty Hutton plays the Sahara, Las Vegas for a four week engagement - December 25, 1956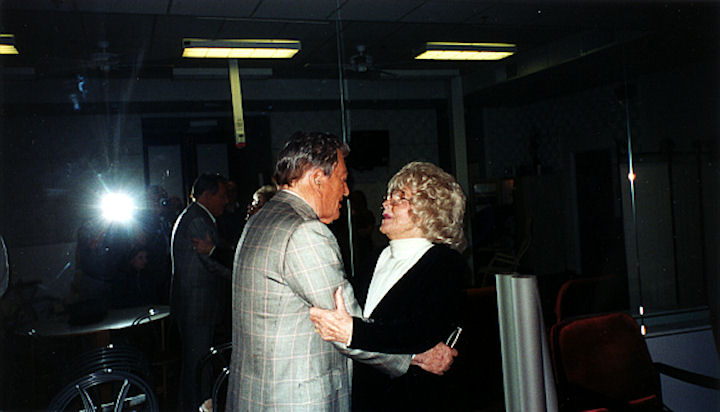 Betty Hutton with singer, Tony Martin, at the Palm Springs Follies, 2001.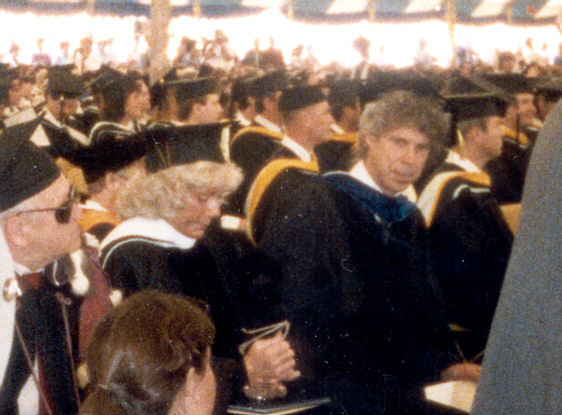 Photos from Betty's graduation exercises at Salve Regina in Newport, RI (with unknown man). Betty received an honorary Doctorate from the University in 1984 and her Masters in liberal studies in 1986.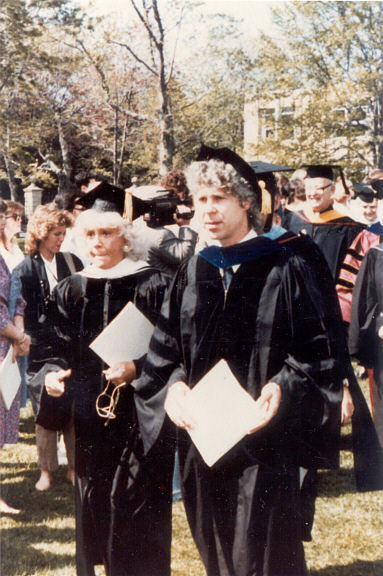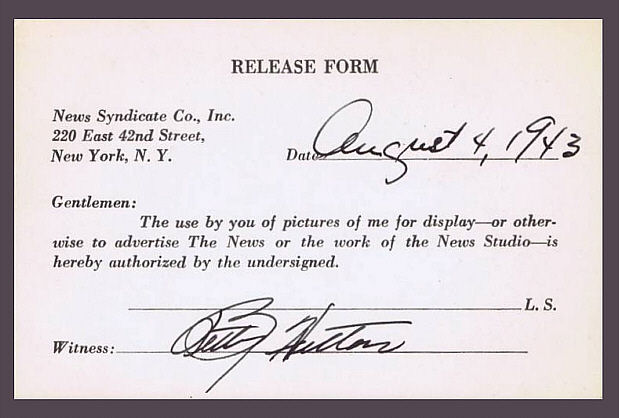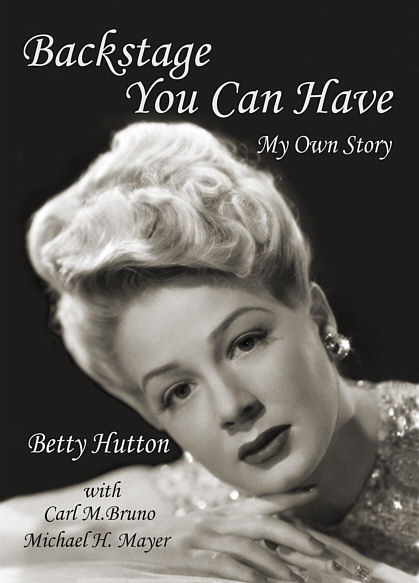 This is the first cover we designed for Betty's autobiography, but rejected it in the end because it was not in color. We still like it, however...
Betty Hutton as Annie Oakley in a vintage MGM wardrobe test photo,1949.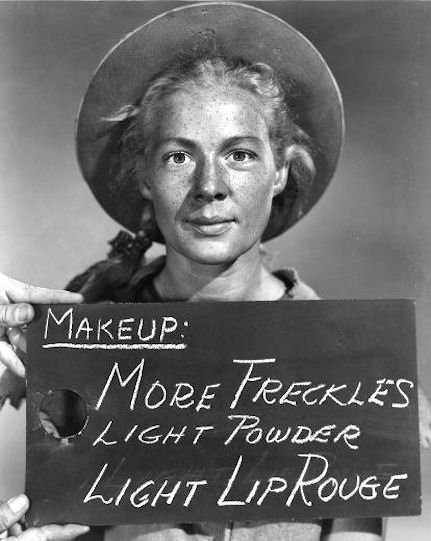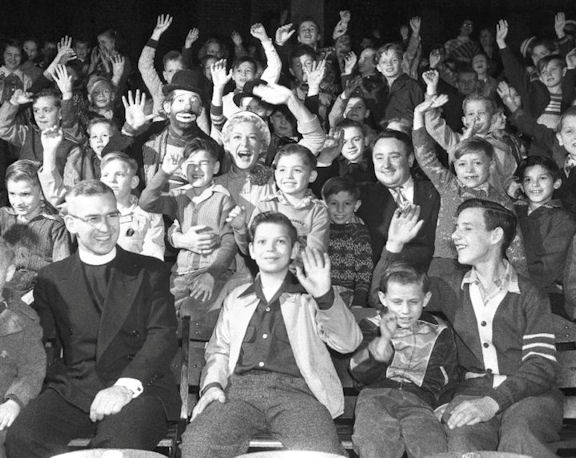 Betty Hutton sits among a group of orphans from St. Hedwigs and watches the Cole Brothers' Circus at Chicago Stadium, April 30, 1953.
Betty reading a script, perhaps for "Spring Reunion" - 1956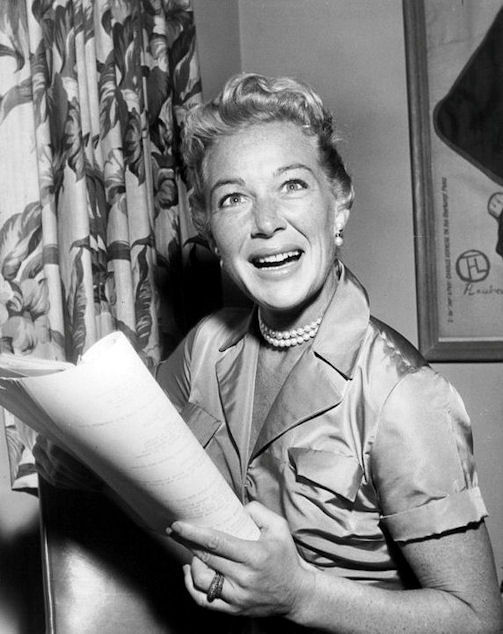 A beautiful and very young Betty Hutton in New York City, during her Vincent Lopez Orchestra days, 1939.













Betty with the very famous, Edith Head, making costume choices during the filming of "Her Come The Waves".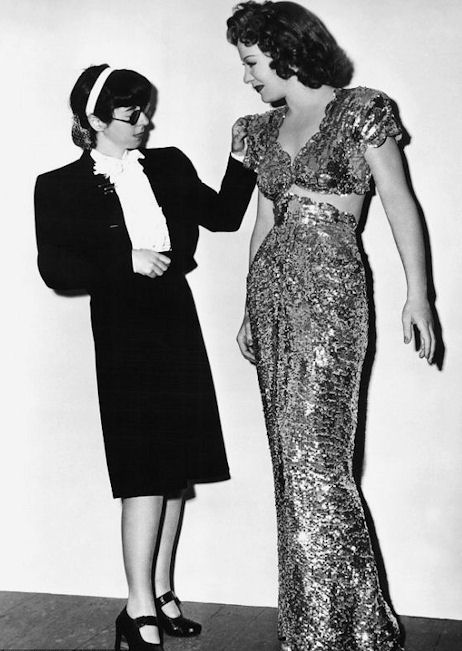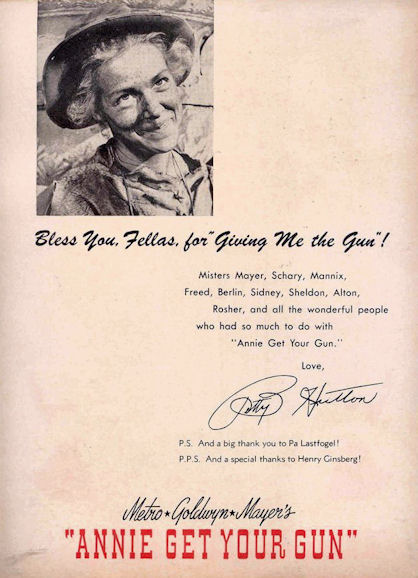 Betty had this letter published in Variety after successfully filming "Annie Get Your Gun" with MGM.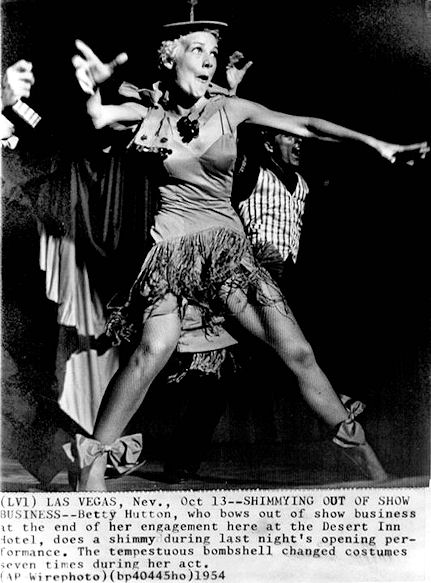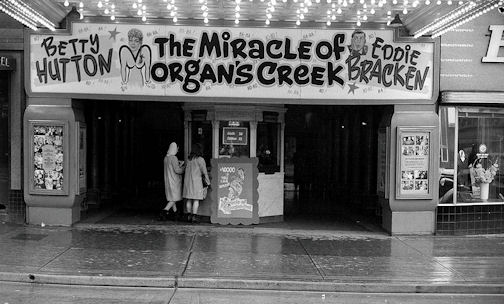 Interesting sign above the entrance to the Orpheum Theatre in Vancouver, BC announcing the movie, "Miracle of Morgan's Creek".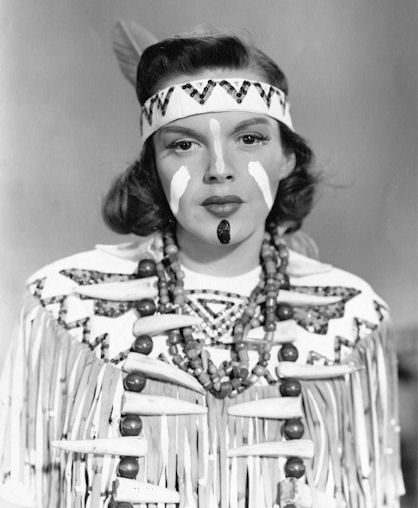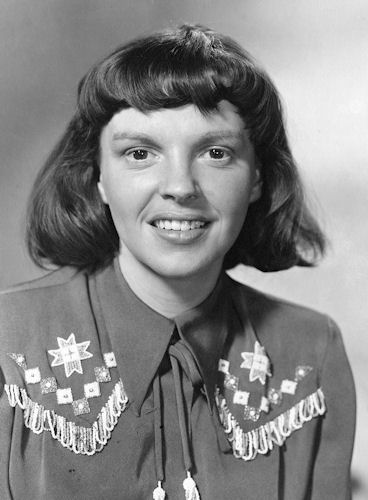 Four photos of Judy Garland in the early production days of Annie Get Your Gun. Due to health reasons, Judy was replaced by Betty Hutton in the MGM musical.