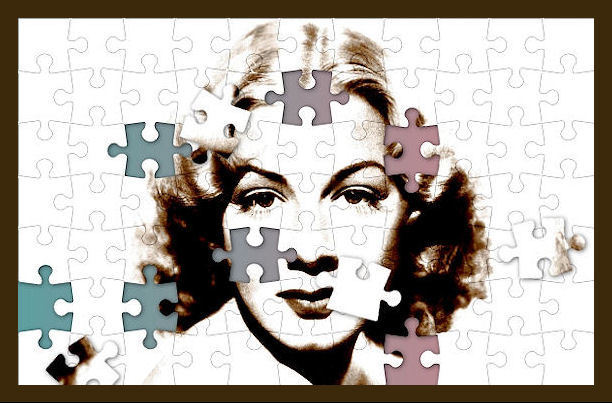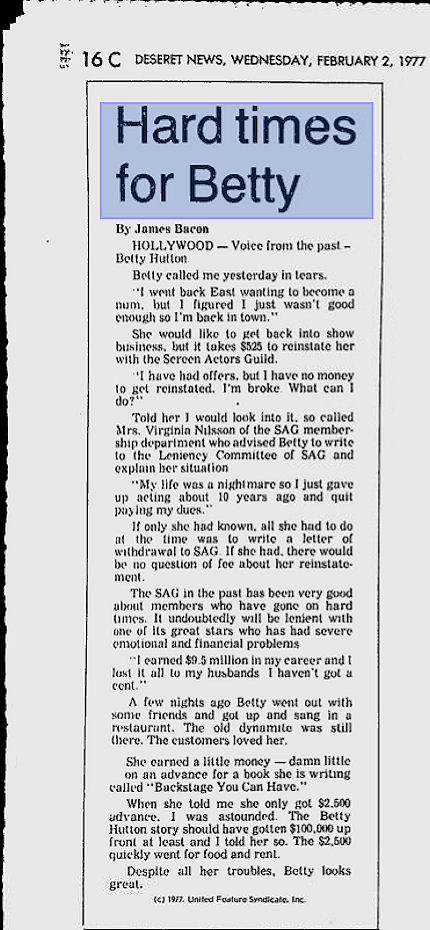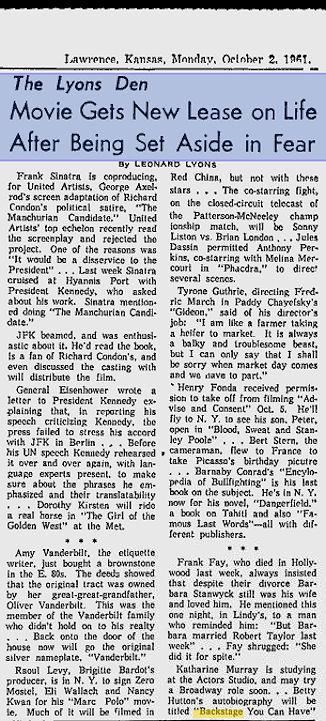 Very interesting article published in the Deseret News on February 2, 1977 that talks about Betty falling on hard times and her book, "Backstage You Can Have". The Deseret News is a newspaper published in Salt Lake City, Utah, and is Utah's oldest continuously published daily newspaper.The second Deseret article mentions Betty book, c.1961.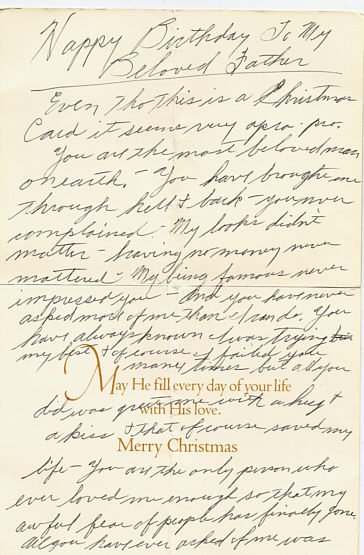 This is a card Betty gave to Father Maguire for a birthday. It gives real insight into the woman...
Happy Birthday To My Beloved Father
Even tho this is a Christmas card it seems very apropos. You are the most beloved man on earth. You have brought me through hell & back - you never complained. My looks didn't matter - having no money never mattered. My being famous never impressed you - and you have never asked more of me than I can do. You have always known I was trying my best & of course I failed you many times but all you did was greet me with a hug & a kiss & that of course saved my life. You are the only person who ever loved me enough so that my awful fear of people has finally gone. All you have ever asked of me was to love God more than you.
Thank you Father. I think I finally get it and I can let go.
Happiest Birthday ever
Betty, Your daughter in God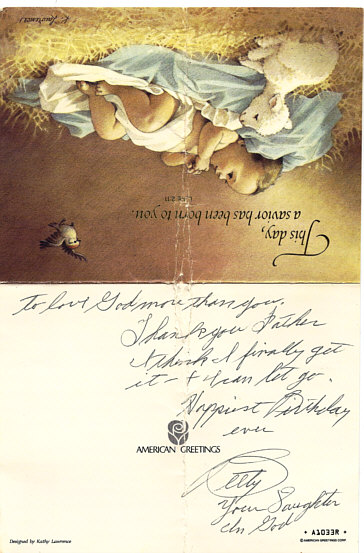 Printed face of card with Christ Child says, "This day, a savior has been born to you."
The card was folded in quarters and found within the pages of Father Maguire's personal Bible, which was in Betty's possession after his death. The Bible was returned to Rhode Island after Betty died, but without the card inside. It was retained by her Estate.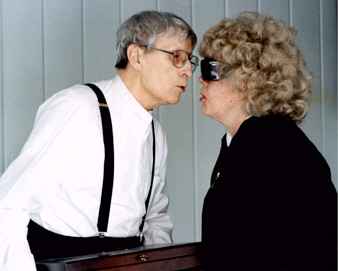 Betty with Father Peter Maguire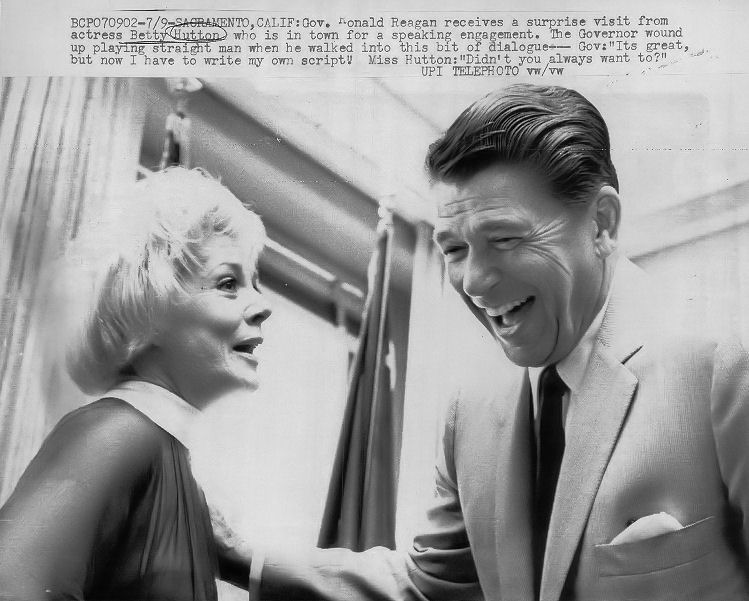 Happy 100th Birthday
Mr. President, 2011!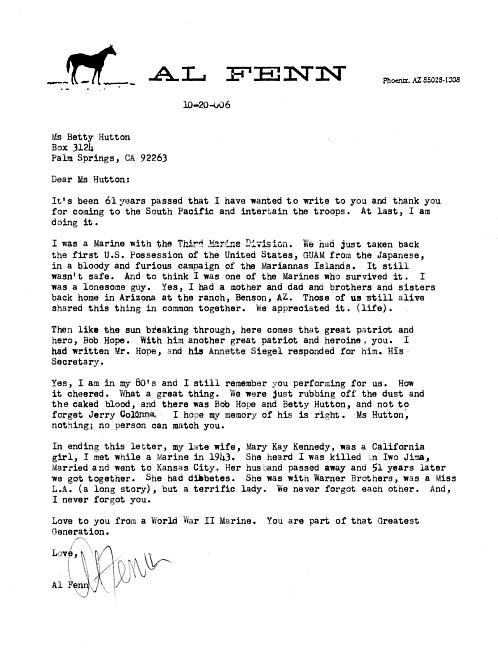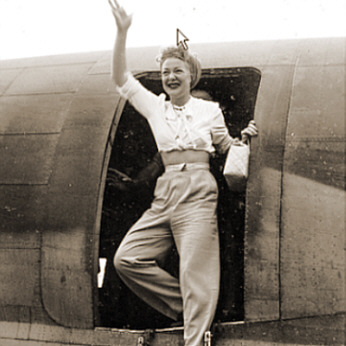 This letter was read at Betty's Memorial Service in Palm Springs.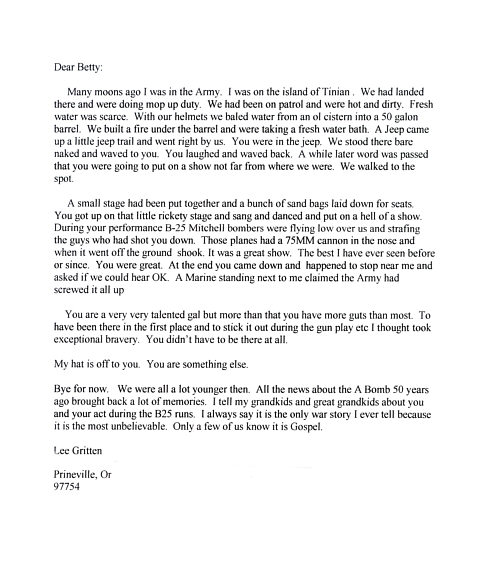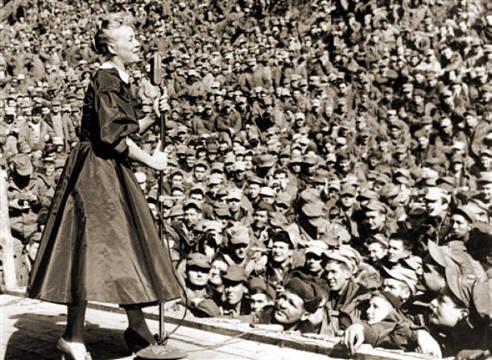 This letter was also read at Betty's Memorial. She had a real fondness for the servicemen she met and entertained during WW2.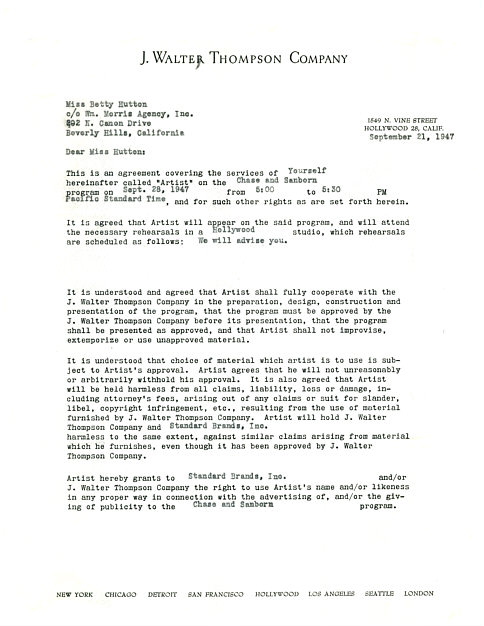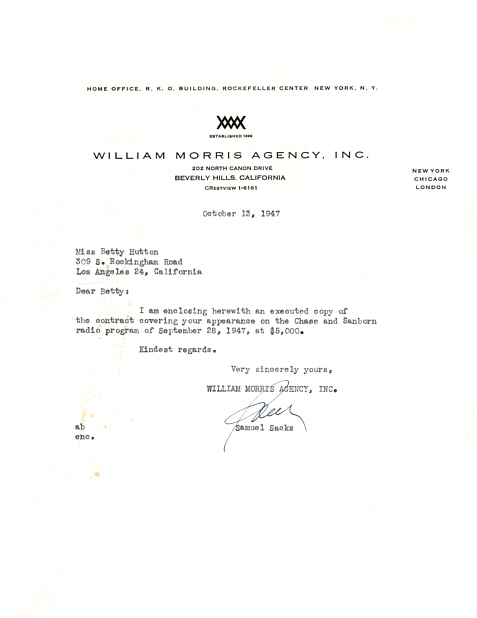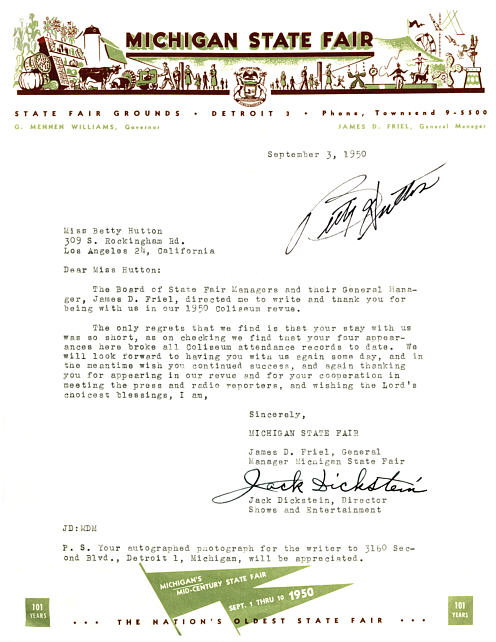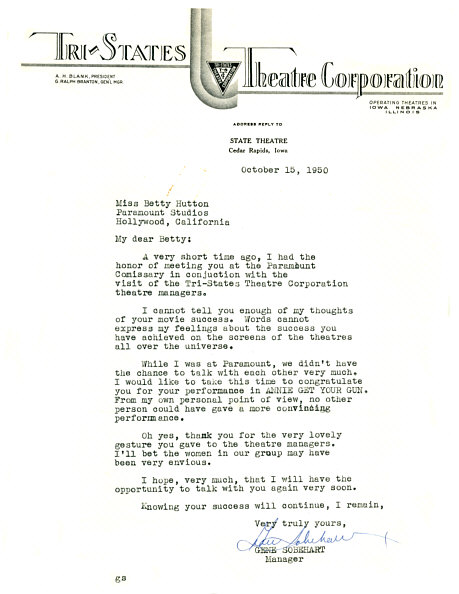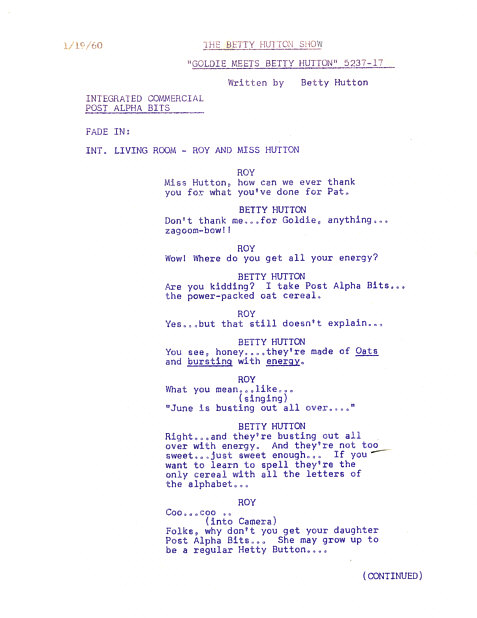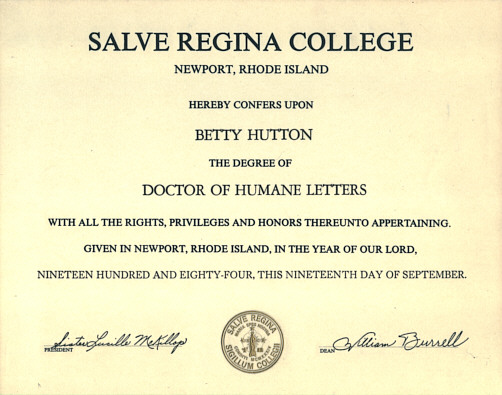 Betty received her honorary Doctorate from Salve Regina two years before she received her Masters degree.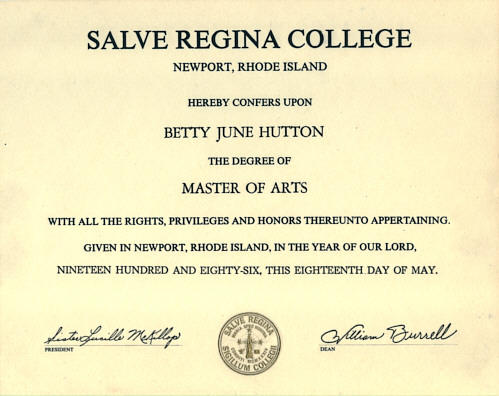 Betty was not required to get a Bachelor's degree first. Salve Regina waved the requirement by saying that Betty's life experience entitled her to an automatic Bachelor's degree.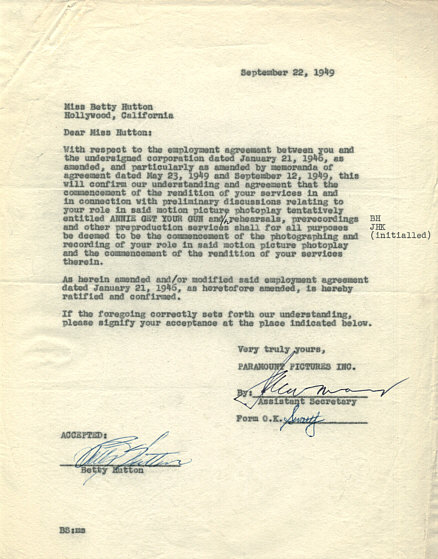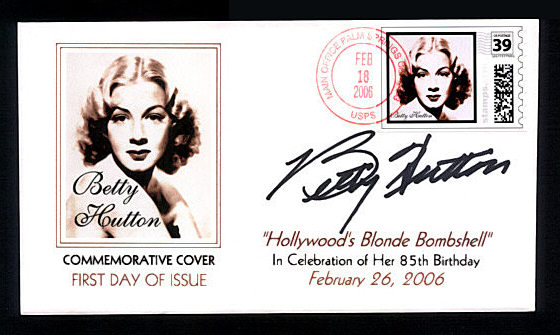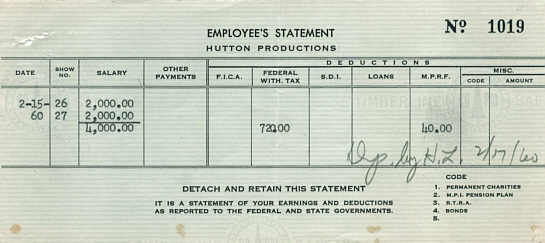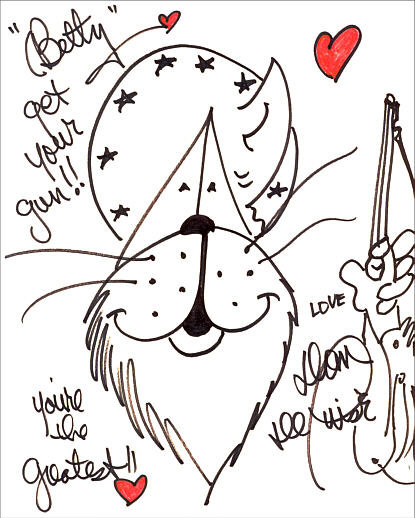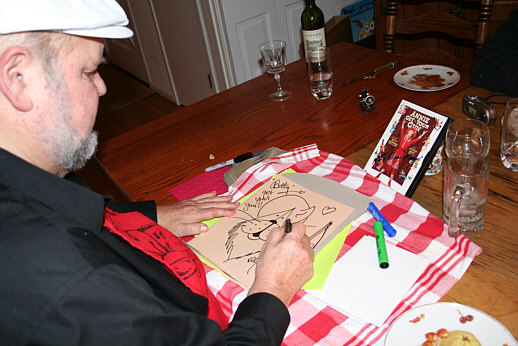 Fun drawing done for Betty by the wonderful funny man, Dom DeLuise.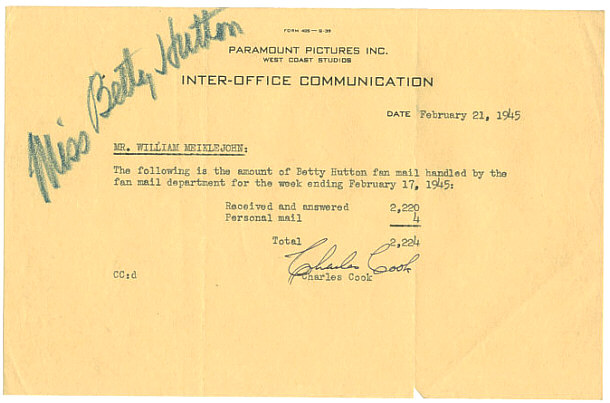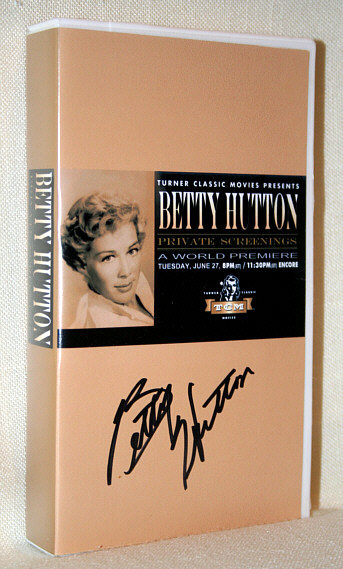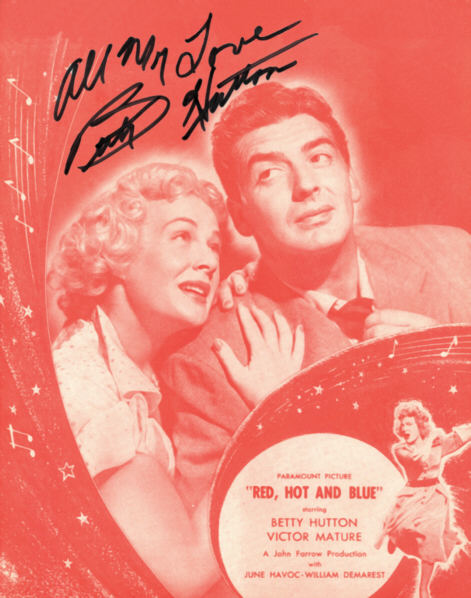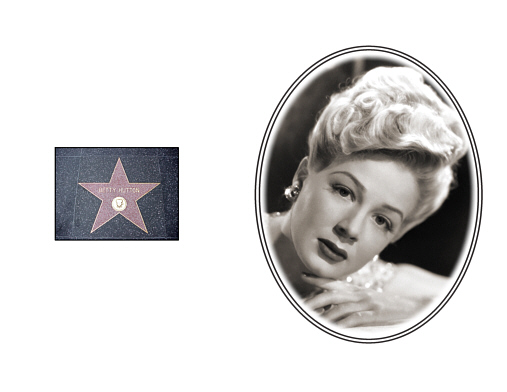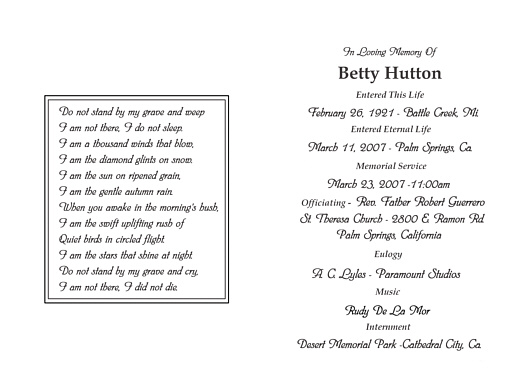 Betty's memorial service program. It folds in half with the photo of Betty on the front cover.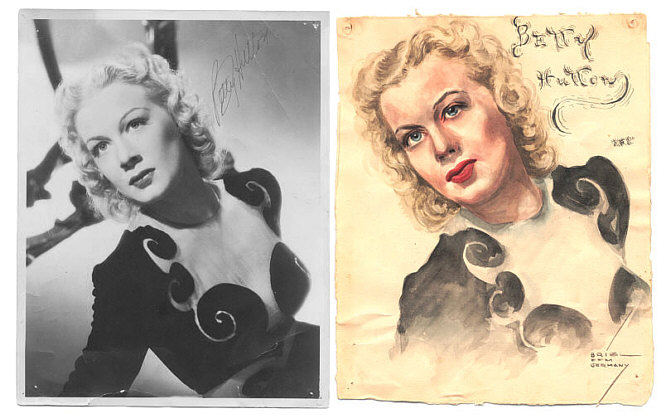 Betty received this signed photo of herself and this watercolor painting on paper from a serviceman. He told Betty that he carried her autographed photo with him throughout WW2. When he reached Germany toward the end of the war, he painted the picture of Betty using the B&W photo as a model. These were sent to Betty in Palm Springs in 2005. Sorry, we lost the letter from the kind soldier...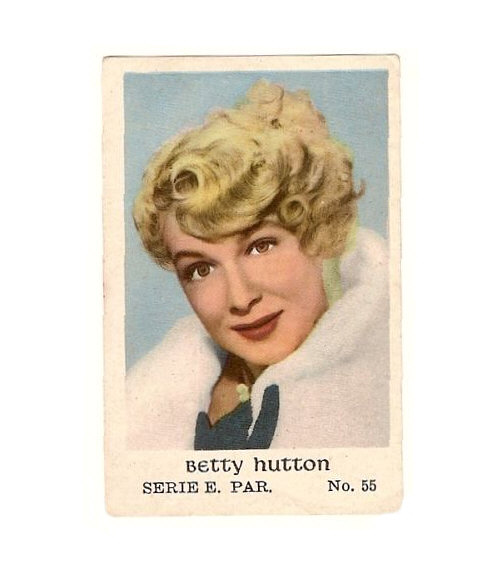 Collector card from somewhere in Europe.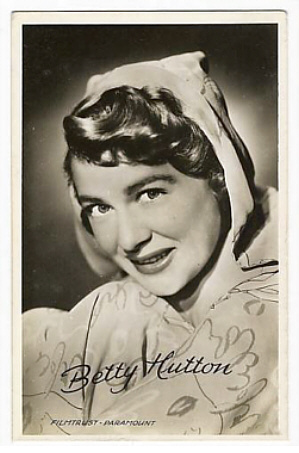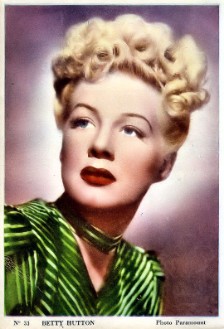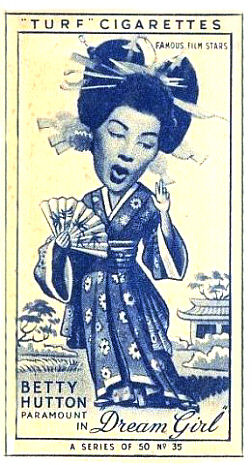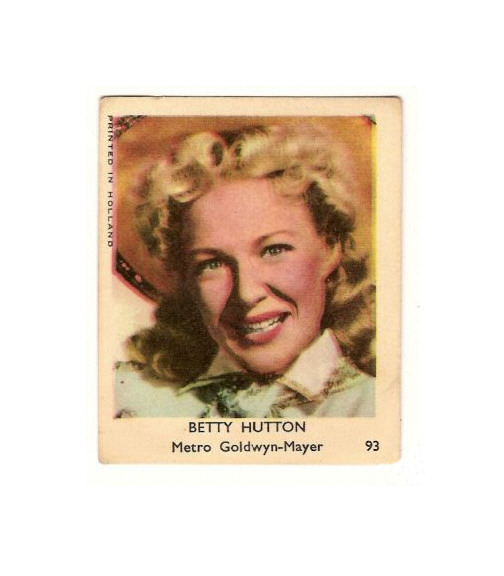 Collector card from Holland.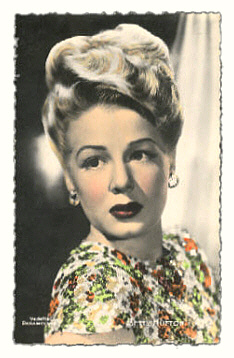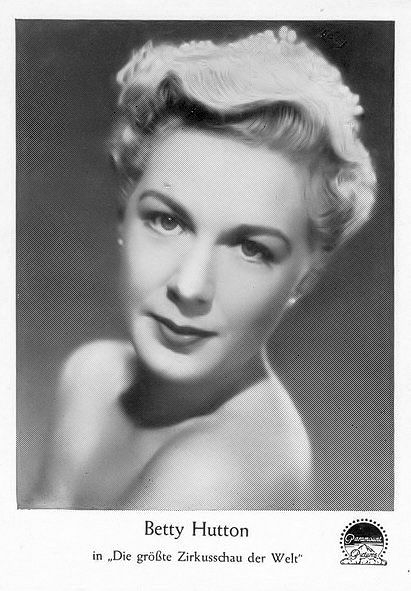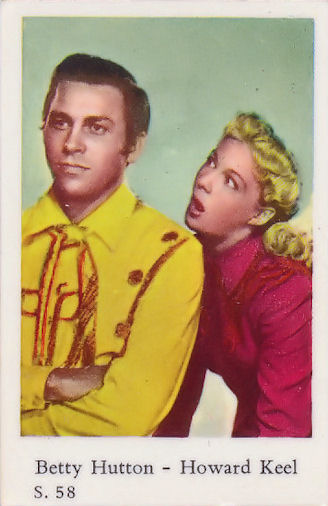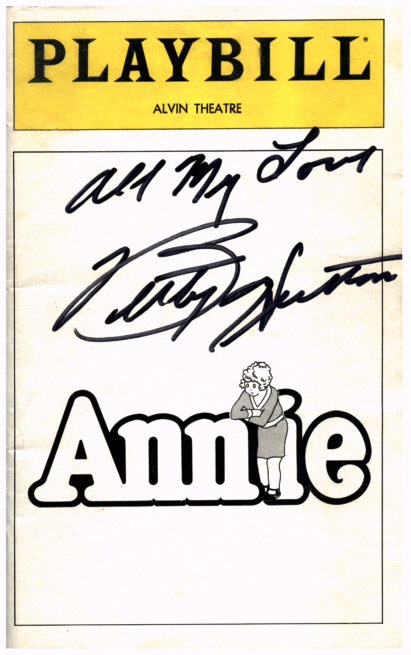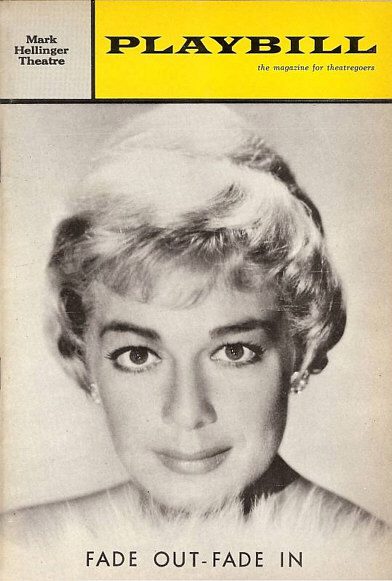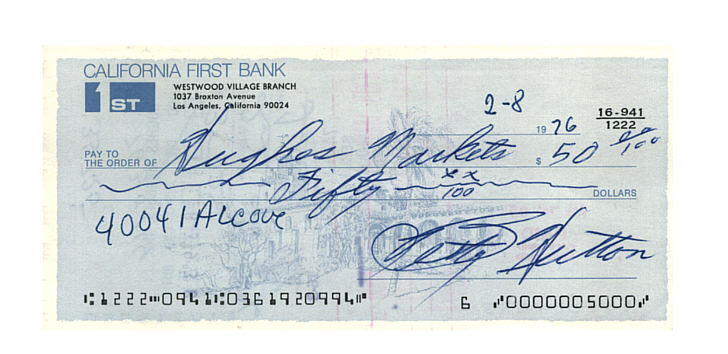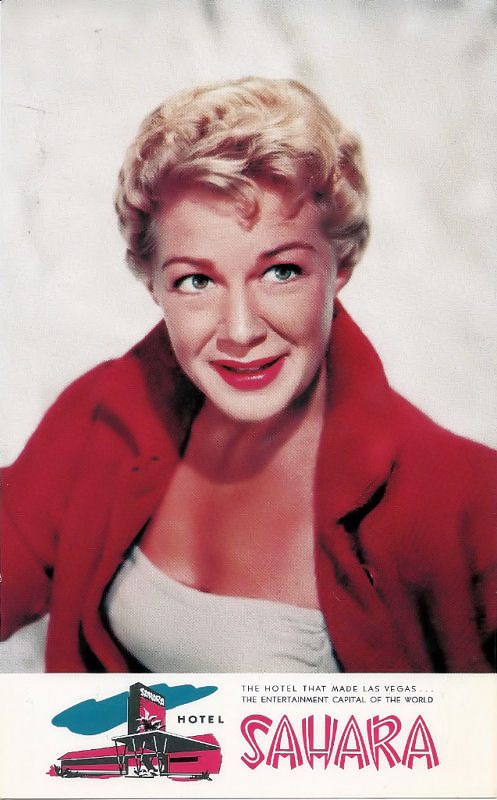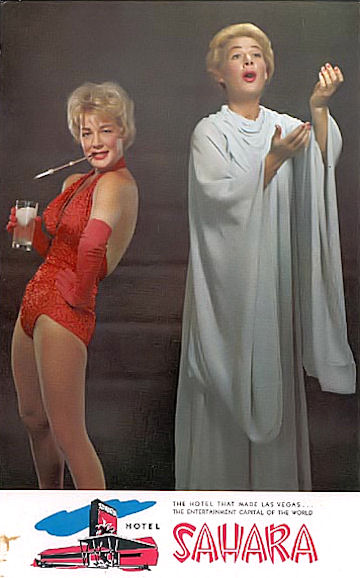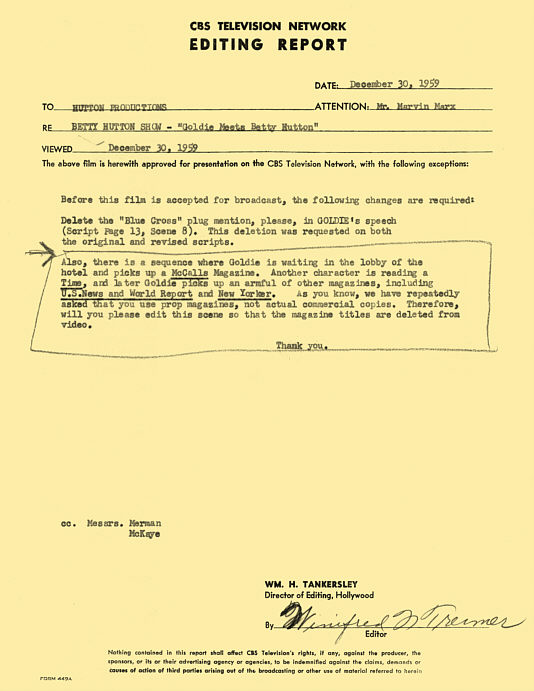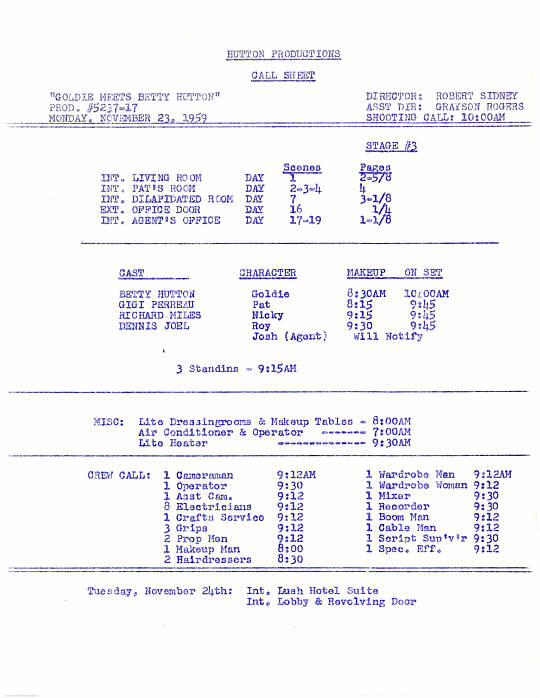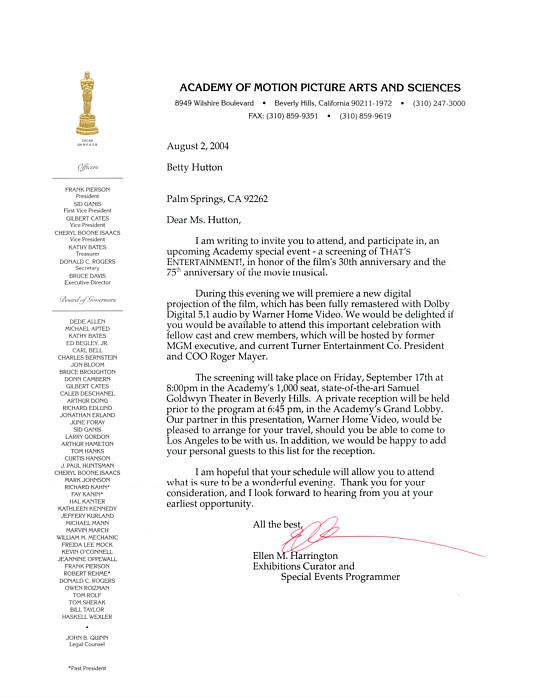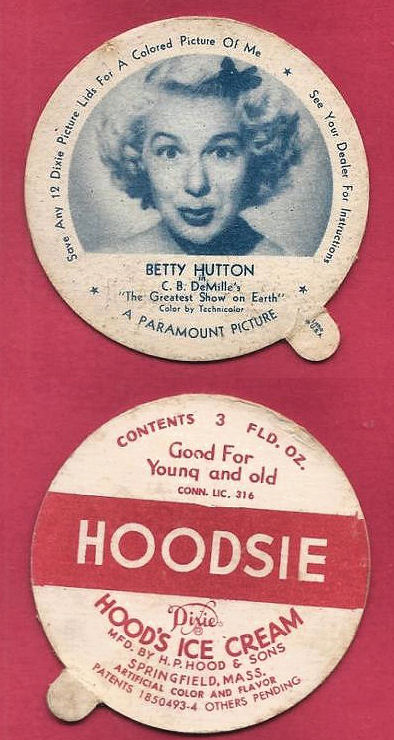 Rememer back when you would receive a rather healthy serving of ice cream in a Dixie cup sort of container that had a lid on it that you needed to pull off. Well, this is one of those ice cream lids! Years ago they would put all sorts of things under the lid! Here, Hollywood movie stars were featured for Hoods Ice Cream. The only drawback was that you had to lick off the picture first to see what it was about...